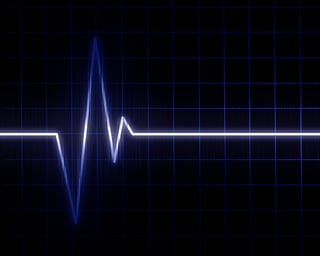 New study finds that race may in fact play a role in stroke risk over the age of 65. Patients who had atrial fibrillation (AF) and were over the age of 65 were found to be at higher risk for stroke if they were African American.
The study reported that the only risk factors with a stronger association than African American ethnicity were being over 75, having a previous stroke, or being a female.
Risk factors that lead to the prediction of the likelihood of a stroke following a diagnosis of AF include congestive heart failure, hypertension, age 75 and older, diabetes, previous stroke, vascular disease, age 65 to 74, and female sex.
These risk factors determine the CHA2DS2-VASc score, and patients with a score of 2 are considered to be at moderate to high risk. This scoring system has been changed to CHA2DS2-VASc-R to include race into the equation. Patients who are African American with AF will start with a higher baseline score then patients with AF of other ethnicities.
An African American patients with patient with a score of 1 on the test has the same stroke risk as a white patient with a score of 2.
This research suggests that it would be beneficial for clinicians to begin taking race into account when considering an anticoagulant prescription.
Stroke is the leading cause of death and disability in adults. We take stroke prevention seriously at Second Nature. We test your MTHFR status and make the necessary corrections to lower your risk of stroke with high quality nutraceuticals. We lower your cholesterol, blood pressure and help you lose weight. We will review all of your health habits and create strategies to make better choices.
A healthy gut is also linked to stroke recovery. At Second Nature Care we offer comprehensive stool analysis to understand what is happening in your microbiome. We also offer Good Gut probiotics. If you are interested in finding out what makes up your microbiome and how we can correct it, give us a call. We are your Go to Gut guides!
Testosterone Therapy Lowers Stroke and Attack Death