A reminder on how to stay gluten free and new recipe!
Do you feel like you're trapped at Guantanimo Bay waiting to be water boarded by your relatives who don't understand your gluten allergy during the holidays?
Our office manager, Winter, feels this way. She just discovered she is gluten intolerant. Plagued with abdominal cramping, migraine headaches, nightmare menstrual cycles, mood swings, irritability, and a general loss of coping mechanisms she is finally connecting the dots between eating gluten and all of these symptoms.
Winter is working on hardcore strategies to defend her health this holiday season!
When They Say, You Say..
Here are some strategic responses for those persistent relatives!
They Say: " A little gluten won't hurt you."
You Say: " Even something as small as a crumb can prompt my immune system to flare up and cause damage. It is like putting a malatov cocktail in a fire!"
They Say: "You're Faking it" "You're being a DRAMA QUEEN"
You Say: "I've been tested by a doctor! I have a real medical condition!"
Winter recently went to her doctor, and was told that her symptoms had nothing to do with gluten, but instead were caused by stress. If you have had this experience with your doctor, book your appointment with Dr. G, she understands your gluten allergy! We test for true allergies and food sensitivities.
They Say: "Didn't they just prove it wasn't real?" "I tried that to lose weight, but it didn't do anything for me."
You Say: " Dr. Fasano and his team of researchers at John Hopkins University confirmed that gluten-sensitivity is real." "This is not a fad diet, it is a medical condition, and sometimes you lose weight due to inflammatory weight gain caused by GLUTEN"
They Say: "What do you mean you can't eat gluten? "I made all this food!"
You Say: "Thank you, for thinking of me. Next time I will introduce you to some gluten free recipes that will be delicious for everyone."
Here is a Gluten free cookie recipe that the whole family will enjoy! This one's from Betty Crocker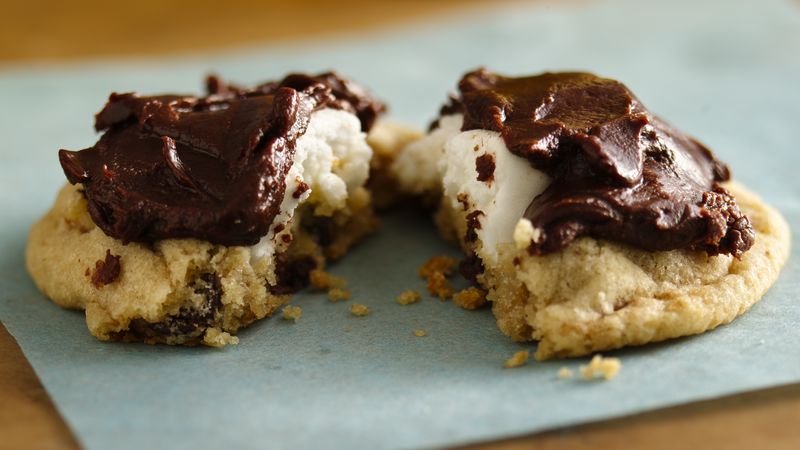 Cookies
-1/2 cup butter, softened
-1 egg
-1 cup Bob's Red Mill gluten free all purpose baking flour
1/2 cup gluten free chocolate chips
-2/3 cup chopped pecans
-15 large marshmallows, cut in half



Frosting
-1

cup semisweet chocolate chips (6 oz)
-1/3

cup whipping cream or non-dairy topping or whipped coconut cream
-1

teaspoon organic butter
-1

teaspoon vanilla
-1/2

cup powdered sugar
Directions
1

Heat oven to 350°F. In medium bowl, stir 1/2 cup butter and the egg until blended. Stir in cookie mix until soft dough forms. Stir in pecans. Onto ungreased cookie sheets, drop dough by rounded tablespoonfuls about 3 inches apart.

2

Bake 8 minutes. Remove from oven; immediately press marshmallow half lightly, cut side down, on top of each cookie. Bake 1 to 2 minutes longer or just until marshmallows begin to soften. Cool 2 minutes; remove from cookie sheets to cooling racks. Cool completely, about 15 minutes.

3

Meanwhile, in medium microwavable bowl, microwave chocolate chips uncovered on High about 1 minute, stirring until smooth. Add whipping cream, 1 teaspoon butter and the vanilla; blend well. Stir in powdered sugar until smooth.

4

Spread frosting over each cooled cookie, covering marshmallow. Let stand until frosting is set.
Remember life begins after gluten.
/blog/life-after-gluten-celiac-and-autoimmune-disease-in-children
/blog/gluten-causes-depression-in-non-celiac-patients
/blog/insomnia-in-celiacs-and-the-gluten-sensitive-sleep-news
.