Infertility is a reproductive disease characterized by failure to become pregnant after a year or more of regular intercourse. In 8 percent of couples who are unable to conceive, male infertility is the primary cause.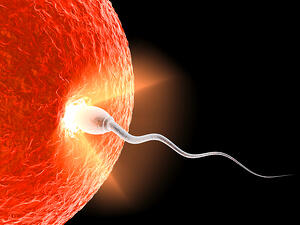 Some causes may be, reduced semen concentration, decreased semen volume, poor semen motility or an abnormal shape or appearance of sperm. While the cause of male infertility is likely multifactorial, the evidence indicates that being exposed to environmental toxins may play an important role in its origin
Phthalates; chemicals found in plastic has been linked to sperm abnormalities.
Are you being exposed to Phthalates? exposure can come from medical equipment such as IV tubing, shampoos, deodorants, plastic food containers and many other sources.
Wang and colleagues found a correlation between phthalates and a decrease in semen volume, motions parameters and and increase in abnormal sperm heads and tails. In an earlier study the same researches observed higher urinary levels of phthalates correlated with declines in sperm levels and total sperm count.
Benzene is another chemical shown to effect male fertility. There is widespread exposure in the United states due to the presence of Benzene in cigarette smoke, gasoline fumes and vehicle admissions.
Therapeutic Intervention
A detoxification program is recommended to help with male infertility, including diet and exercise being changed or implemented.
NDNR. (2019). Successful Results Achieved by Antioxidants. Successful Results Achieved by Antioxidants, 15(11), 1–6. https://www.NDNR.com